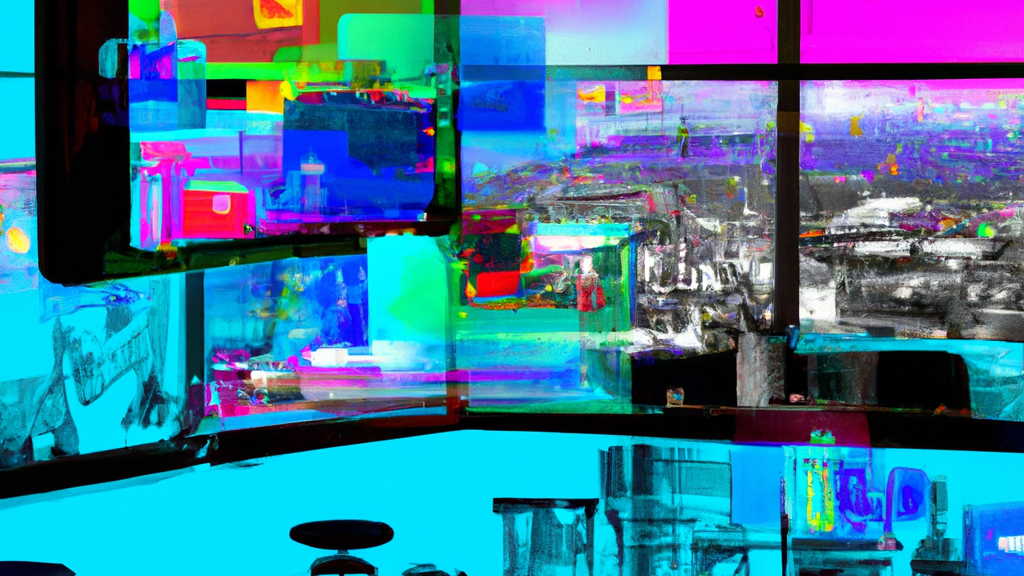 I was sitting at the bar sipping on a beer at a time only appropriate at airports, when I became fixated on an intense surf competition streaming on the TV behind the bartender. 11-Time World Champion Kelly Slater was riding waves in hopes of keeping his 2024 Olympic bid alive. After five minutes straight of not blinking while watching greatness, I turned to the bartender and asked what channel we were watching this on. He pointed to a tiny black box connected to the TV and said "not sure but I think it comes from that."
"That" ended up being the Loop.tv Player that powers TV Out-of-Home experiences in bars, restaurants and airports around the world with over 200 Entertainment Channels including the World Surf League.
Challenge
Despite Loop.tv providing captivating television experiences like the one I had for millions of people everyday, it gets incorrectly classified as Digital Out-of-Home inventory and lumped in with ad impressions from billboards, digital signage at malls, etc. Now there's nothing wrong with DOOH but this was clearly not that. It was real TV…full stop.
Actually, even better because people at an airport are often in a buying mood and are more likely to buy something from an ad they see on TV than at home. This is because people in airports are waiting for a flight, bored, and looking for something to do. This puts them in a more receptive state of mind for advertising. They are more likely to pay attention to ads and be influenced by them. They are traveling for business or pleasure, and may be looking for things to buy for themselves or their loved ones. In fact, people pay 45% more attention to out-of-home advertising now than pre-pandemic, according to the Out of Home Advertising Association of America.
However, this clearly premium supply will routinely get flagged as DOOH and classified as invalid traffic (IVT). This incorrect classification either significantly drives down the CPMs, or even worse, gets the supply removed from deals altogether.
Solution
The solution to TVOOH being incorrectly classified as DOOH is to differentiate the supply in the bid request. This is done by separating standard elements in the bid stream such as App Name and Bundle ID.
By including this information in the bid request, advertisers can be sure they are only targeting TVOOH inventory. To go a step further, regular auditing by trusted 3rd party verification companies such as HUMAN, Pixalate, or IAS can be done as well.
This type of bid request optimization and working with 3rd party verification vendors is exactly what OrkaTV does for its supply customers. Our Orka Ads MAS (Managed Ad Stack) product is a managed ad service that ensures your inventory is optimized to extract the maximum amount of revenue from your direct and programmatic deals.
In addition to ensuring Loop.tv's TVOOH supply is differentiated in the bid request, Loop.tv and OrkaTV partnered to rollout exclusive TVOOH PMP deals. TVOOH PMPs are private marketplaces that allow advertisers to buy premium TVOOH inventory directly from OrkaTV without worrying about it being lumped in with DOOH supply. The TVOOH PMPs are made up of premium Sports, News, Kids and Entertainment Channels from Loop.tv such as Pac-12 Football, DISNEY HITS, DangerTV, US Weekly and many more.
Conclusion
TVOOH is a powerful advertising medium that not only is premium TV, but also offers a number of advantages over traditional TV advertising. Here are some benefits of TVOOH advertising:
Reach: TVOOH reaches a large audience of people who are often in a receptive state of mind for advertising.
Engagement: TVOOH ads are more likely to be seen and remembered than DOOH ads.
Targeting: TVOOH ads can be targeted to specific demographics and interests, which makes them more effective than traditional TV ads.
Measurability: TVOOH ads can be measured to track their effectiveness, which helps advertisers to make better decisions about their advertising campaigns.
In conclusion, TVOOH offers premium TV content on big screens in commercial venues. Even better, it offers a granularly targetable audience that can be effectively measured to ensure you achieve the reach you want on your ad spend.